For over thirty years, Suaan Techmechs Private Limited, has been catering to the needs of the various industries for the supply of all types of Springs, Wire Forms, Plastic Injection Moulded Products, Machined and Assembled Components.
Suaan Techmenchs Private Limited. an ISO 9001:2015 and IATF 16949:2016. Certified company is an organization built ground up on strong Fundamentals and Belief system where quality is more than a commitment – it's a way of life. With an in-depth understanding of springs and plastic parts, we sprang into the world market and today we are exporting springs and plastic parts world wide. 
We have always maintained the highest level of technical expertise and customer satisfaction. With highly professional and efficient work force we can cater to meet customer specific production and Quality needs. We also support design and planning for customer's new part development and production of various types of springs and plastic parts.
1) Highly experienced workforce. 2) State-of-the-art machinery for production and testing. 3) Vast global clientele. 4) Customized services. 5) Superior quality products.
"Become a Trusted Brand and provide Solutions to foster business growth and work as a Trusted Partner to achieve Milestone of a 100 Million Company"
"We aspire to be a Leader in Manufacture of Coil Springs & Injection Molded Components by providing the Best EHS Products in Committed Time, Keeping all Customer Specific Requirements as a priority of "THE SUAAN TEAM" working in a conducive and ethical environment.
Suaan Channels employment to Specially Abled Individuals (Deaf & Dumb) for over last 20 years.
We take pride in developing the inherent talents of the specially abled employees and bringing them into the main stream services. This encourages them and keeps them motivated , making them an indispensable part of the company.
Suaan also takes steps to reduce the footprints by continuously monitoring the Scope 1 And Scope 2 Green-House Gas Emissions.
We are Committed to work towards the "Green World Initiative" to handover a sustainable future for coming generations.
Suaan has set the goal of Zero Waste by 2030
We at Suaan are very keen on waste monitoring. We Follow the Policy of:
Reduce
Reuse
Recycle &
Recover.
Our manufacturing facility are fully equipped with CNC, Multi-function forming machines, fully Automatic imported machines and Precision Testing equipment for supply of Quality products. Situated in the Industrial and Automobile Hub of Pune, India, the plant has huge production capability that enables us to meet the  orders in time.
A team of experienced, skilled and quality conscious workforce at Suaan Techmechs P.L, has always been a pillar of strength for the growth of the company. Our team works in an efficient and planned manner to execute the production requirement timely and promptly. They also ensure that the quality of products is at par with the various Indian & International quality standards. Our workforce comprises of production controlling managers, engineers, technicians, R & D experts etc. Our team is responsive to the latest technological advancements.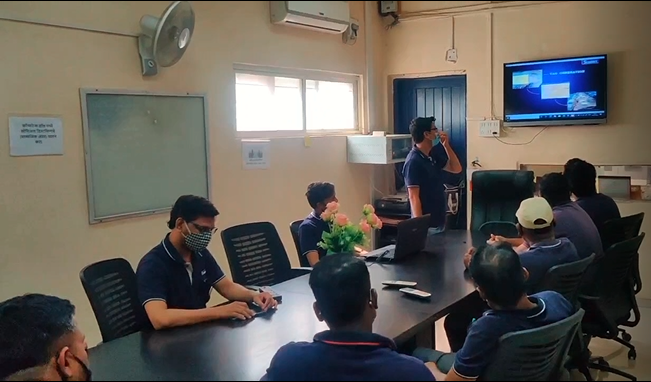 Awards & Acknowledgements